Monoclonal Antibody Generating Service
iBody's unique technology enables lightning-fast antibody expression and evaluation. Using the "Ecobody" technology, iBody successfully mines the desired monoclonal antibodies within one month.
Five benefits of iBody's services
POINT01

Generating difficult-to-generate monoclonal antibodies
iBody can formulate monoclonal antibodies that can successfully (a) bind to low-molecular-weight compounds, (b) discriminate small amino acid differences, and (c) recognize post-translational modifications in proteins. Although these antibodies are difficult to generate using conventional methods in mice, iBody can successfully generate such antibodies from rabbits.
POINT02

Generating monoclonal antibodies with excellent properties
iBody can generate monoclonal antibodies from rabbits with higher affinity and specificity than the mouse antibodies.
POINT03
Providing complete customized service ranging from rabbit immunization to recombinant antibody preparation

According to your needs, iBody provides customized services, including peptide antigen preparation, rabbit immunization, monoclonal antibody mining, and recombinant antibody preparation.
POINT04
Reduced cost risk with step-by-step payments

iBody provides services that allow you to check the results of each step before deciding whether to proceed with the next step.
POINT05
Isolating natural human monoclonal antibodies

iBody can mine natural human monoclonal antibodies that can function effectively within the human body.
The main steps in the monoclonal antibody generating service using Ecobody technology are as follows:
STEP1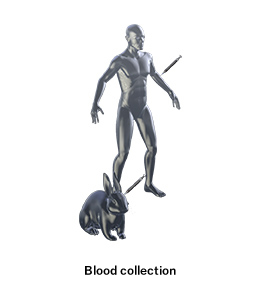 Immunization and lymphocyte isolation (for rabbit antibodies)
STEP2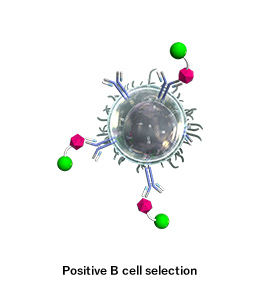 Analysis of desired B cells that are reactive to the antigen.
STEP3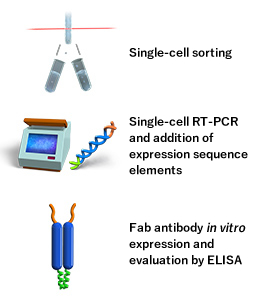 Mining desired antibodies using the "Ecobody" technology
STEP4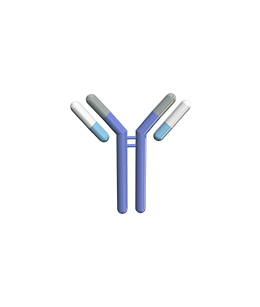 Preparation of recombinant antibodies
Deliverables
Antibody gene and sequence information (10 clones)
Recombinant antibodies
Ecobody Technology
iBody's unique "Ecobody" technology integrates single-cell method and in vitro expression for efficient generation of monoclonal antibodies.
The "Ecobody" technology isolates monoclonal antibody genes using single-cell RT-PCR, and Fab antibodies are expressed in vitro and evaluated by ELISA. Using this complete in vitro process, iBody can mine the desired monoclonal antibodies exhaustively and rapidly.
Price
We offer a simplified analysis plan (starting from JPY 1.2 million) as well as a full analysis plan.
Additionally, you can choose from various options to suit your specific needs.
For details, please contact us using the following inquiry form.
CONTACT
If you have any questions or interests in our service and business, please contact us.